SNIPERS. Over 5 minutes of Julian Arteaga's classic style. Julian has a knack for making simple things look great, and hard things look easy. This video is all the proof you need. Filmed all long lens, no fish were harmed during the making.
Video by Walter Pieringer.
Julian Arteaga rides the Nightshift Frame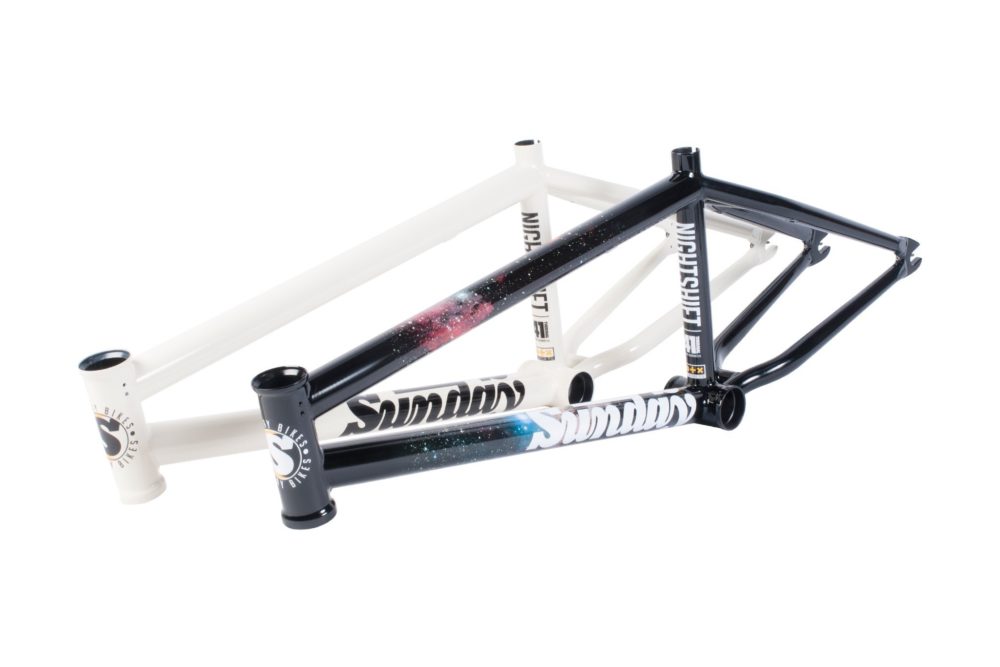 Now available in new Skyview and Classic White.
41 Thermal Processed (Lifetime Warranty): Sunday is the only company to use Odyssey's proven and trusted 41 Thermal heat treating. This formula has been refined and improved since the late 90's. The proven 41 Thermal process allows products to be lightweight AND strong. It is also backed by a legendary lifetime warranty against bending, cracking, and breaking.
100% 4130 Chromoly Frame
Double-butted top and down tubes with proven internal gusseting.
Post Weld Machining: The Mid BB and Headtube is machined to its absolute minimum without sacrificing strength or durability. The machining happens after welding for a precision bearing fit.
Hollow Dropouts with Chain Tensioners: Hollow 8mm wide dropouts are as light as a solid 5mm dropout, but over twice as strong. There is a small internal chain tensioner to hold the wheel in place as well as simplify wheel removal.
Removable Brake Hardware: Refined, removable brake mounts and cable channel improvements that provides benefits with or without a brake setup.
Rust Proof Coating: All Sunday frames are rust-proofed with "Black Magic" coating before the final finish is applied. It is lightweight and the best anti-corrosion processing that's offered today.