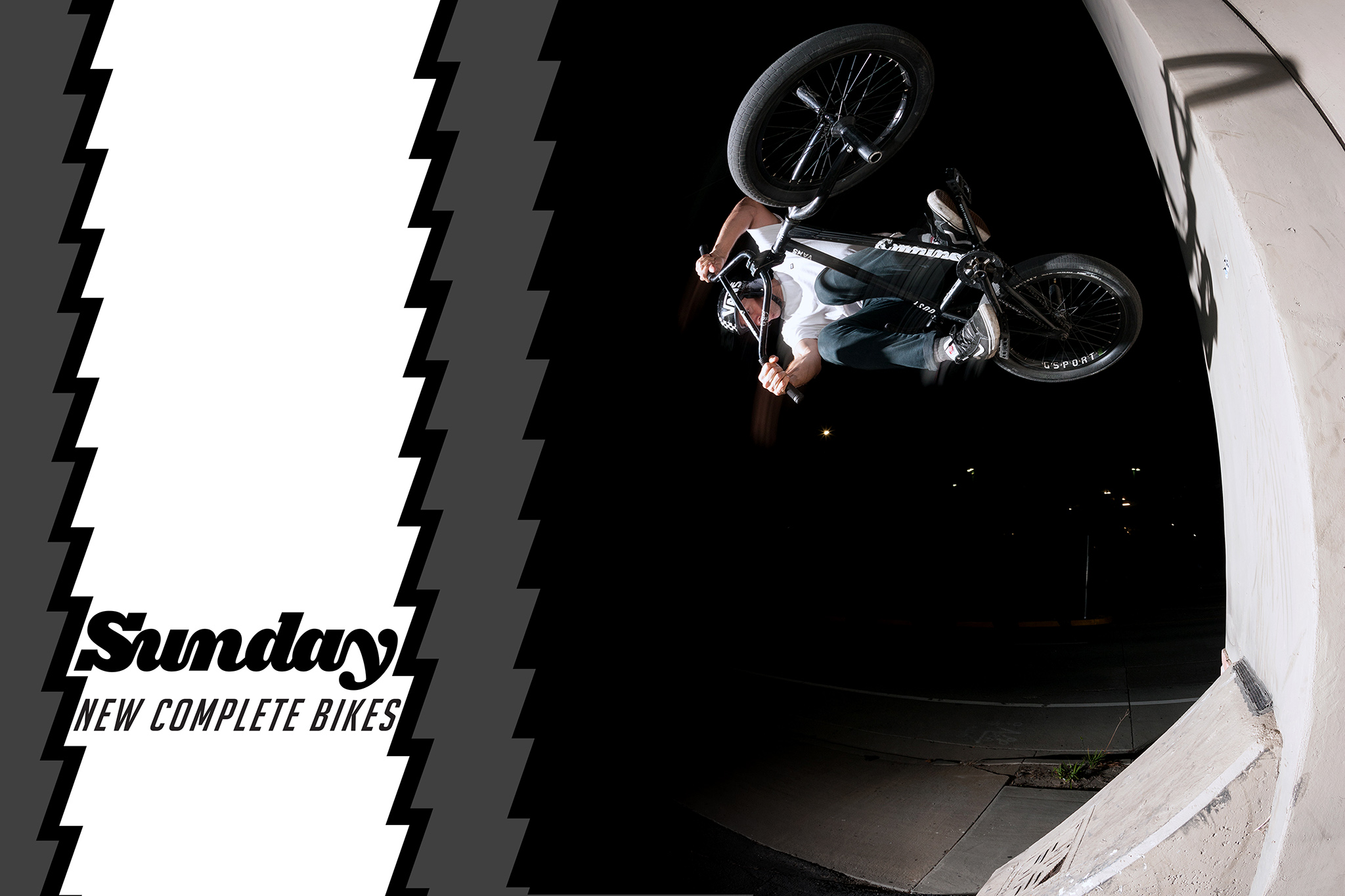 New Sunday complete bikes! We're always excited to launch a new batch of completes, and the same feelings hold true with this line. Your continued support of our crew's vision and passion for the bikes has allowed Sunday to become a force in the market as well as the benchmark for value, quality and style. Look for these bikes to arrive in the U.S. mid-October, as well as Internationally now.
Year after year, we find that consistency is key for our brand. The line looks and feels very much like Sunday, even with the subtle branding and styling changes that keep things fresh. From the Blueprint 16" all the way to the HIGH-C, we have a bike for everyone.
You'll find our popular Blueprint, Primer and Scout lines in rad color options with reliable spec, along with lots of unique details throughout the Forecaster line. We're also continuing to build on the success of Broc Raiford's Darkwave Authentic and bringing it back! This bike is 100% aftermarket parts and exactly what Broc rides, all the way down to his signature Odyssey product, left hand drive setup and top tube size. In addition, we'll be offering a Darkwave option in right hand drive with a 21″ top tube as well, while our Model-C and HIGH-C bikes continue to be popular models for both 24″ and 29″ riders.
All-new for this line is the Gary Young Wavelength complete. This model features Gary's new signature frame along with an amazing aftermarket parts package including right-hand, left-hand switchable Odyssey Calibur V2 Cranks, switchable Antigram V2 Cassette hub, Evo 2.5 brakes, Aitken Street tires and loads of aftermarket parts for a build similar to the previous Soundwave Special cassette bike.
Classic "Sunday Colors" can be found throughout the line, along with some exciting new ones like Matte Blue Lavender. As always, you can continue to count on the durability, manufacturing quality and modern spec that has long made Sunday the go-to brand. We hope you enjoy the new line.
Thank you for your continued support!